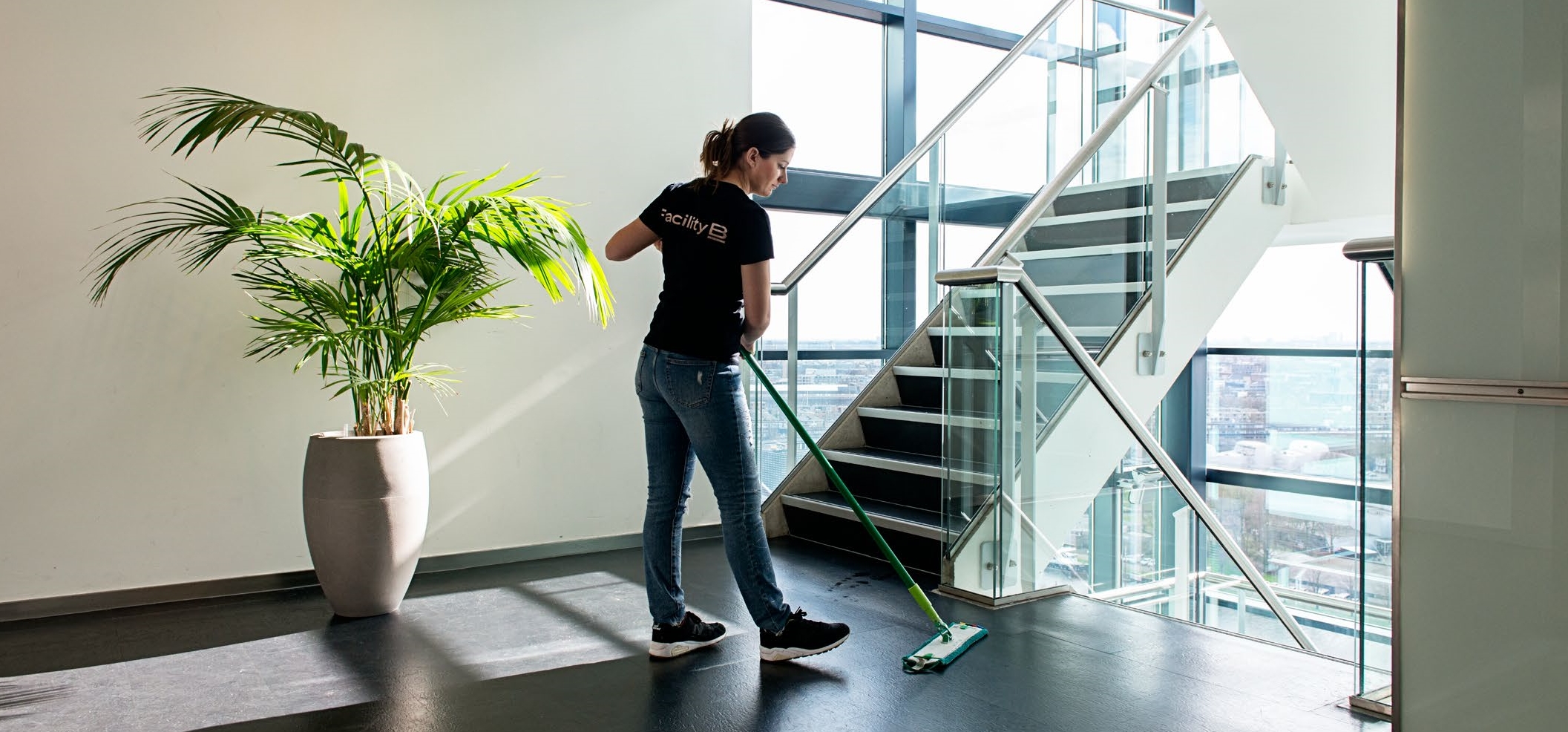 Bee energised by our
care for your office
Omdat wij goed voor onze medewerkers zorgen, zorgen onze schoonmakers goed voor jouw werkvloer. Van vloer tot plafond, van bureau tot kantine en van radiator tot de sanitair; wanneer we iets tegenkomen dat moet worden schoongemaakt, dan pakken we het meteen op. Want dat is het motto, bij FacilityBee: We zien het, we doen het!
Natuurlijk zijn onze schoonmakers flexibel inzetbaar; we staan voor je klaar wanneer het jou uitkomt. Samen maken we een schoonmaakplan op maat, zodat de schoonmaak van jouw kantoorruimtes altijd volgens jouw wensen verloopt. Zonder verstoring van het werk, of juist tijdens kantooruren, voor directe aanspreekbaarheid.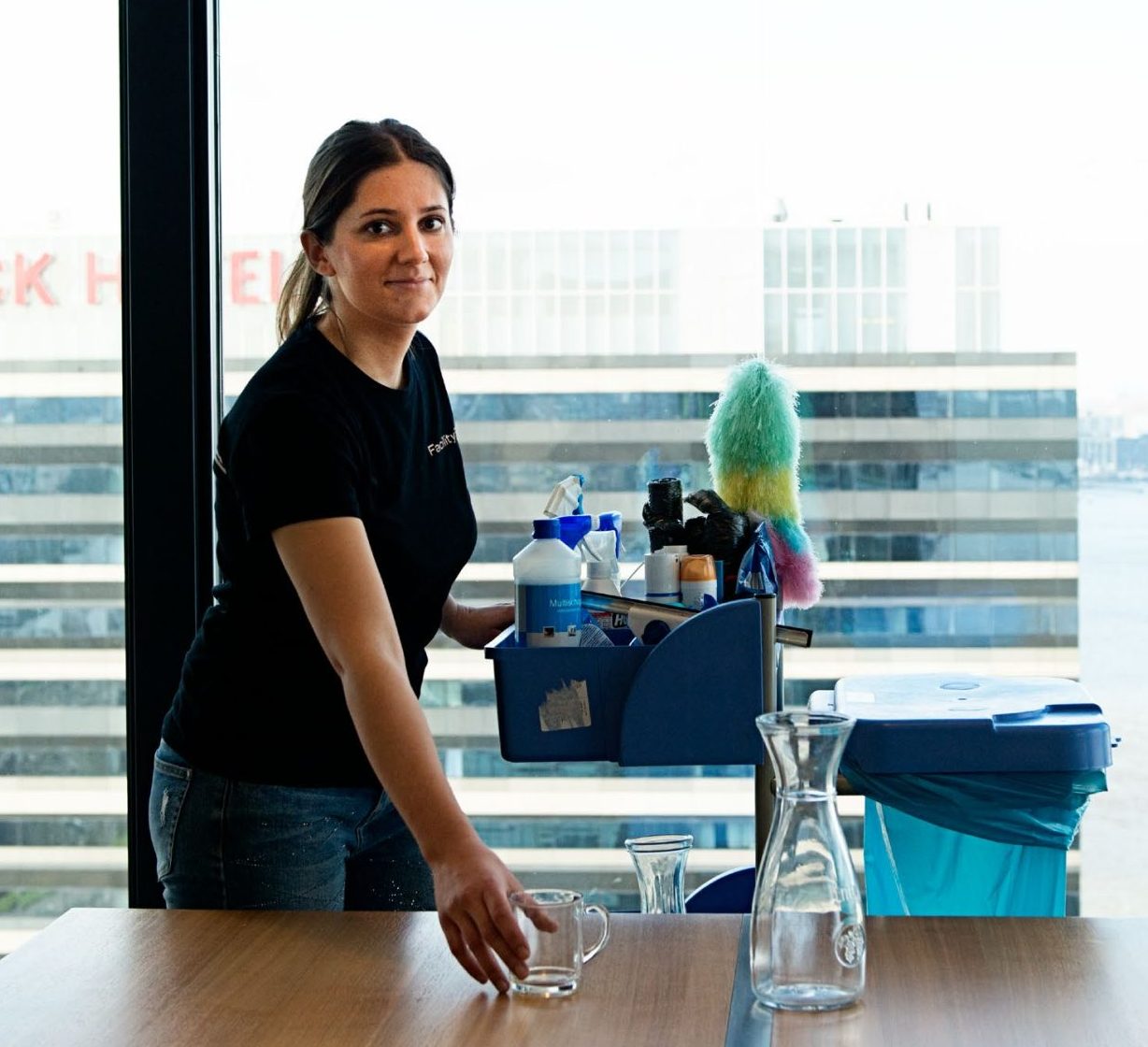 Schoonmaak bij verbouwing of verhuizing
Een verbouwing is al vaak al een ingrijpende organisatie. En dan blijft er na een verbouwing ook nog eens veel stof en afval achter. FacilityBEE helpt graag om jouw kantoorpand of woning na de verbouwing van onder tot boven weer spik en span te krijgen.
En ook bij verhuizingen kunt je op ons rekenen. Gaat het om het opleveren van de ruimte die je verlaat? FacilityBEE verzorgt een grondige reiniging, zodat je de ruimte zorgeloos kunt achterlaten. Ga je binnenkort verhuizen? Wij gaan aan de slag zodat jij moeiteloos een schone ruimte kunt betrekken.
Geintreseerd in onze overige diensten?
Naast onze dagenlijkse kantoorschoonmaak bieden we nog een reeks specialistische diensten aan.