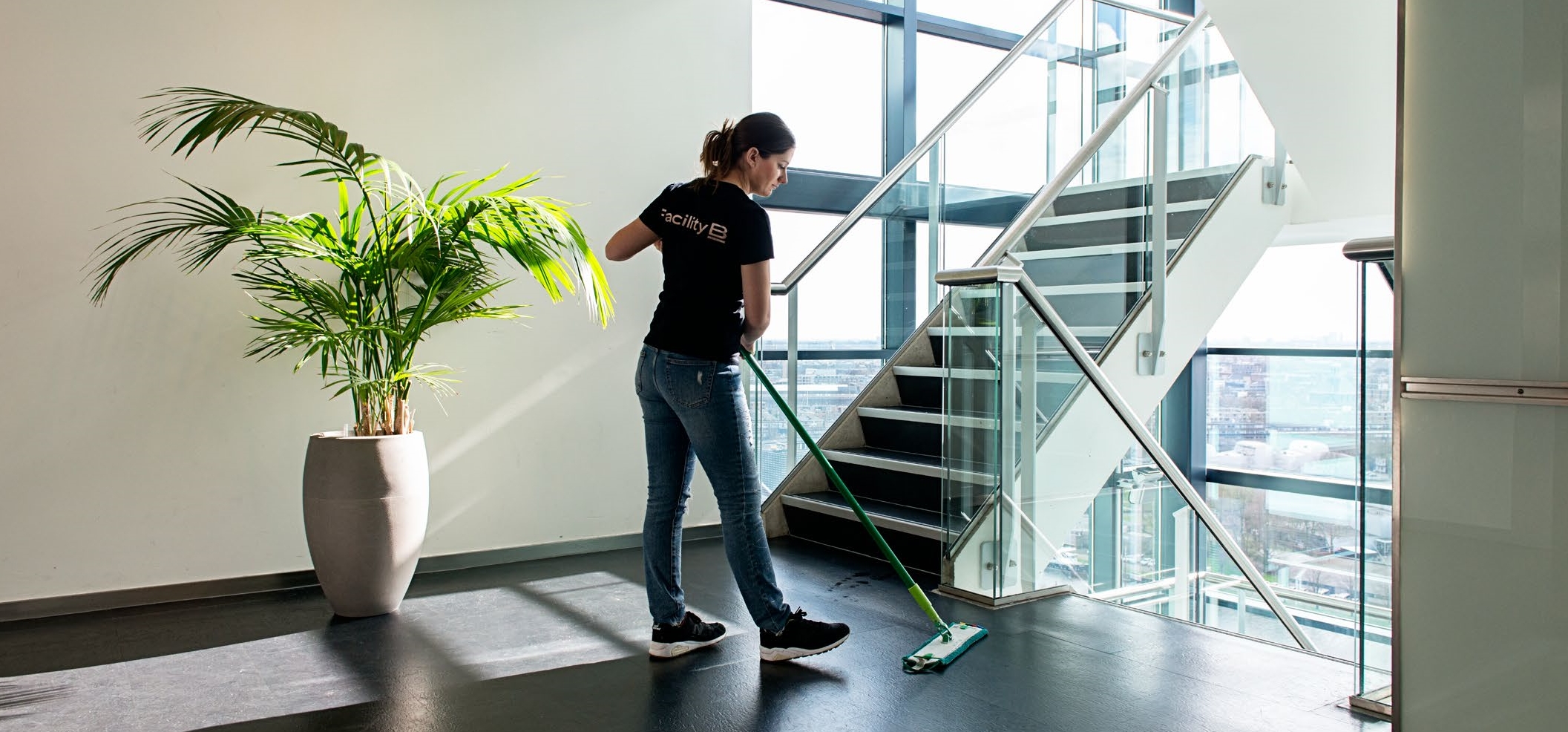 Bee energised by our
care for your office
Because we take good care of our employees, our cleaners take good care of your workplace. From floor to ceiling, desk to canteen and radiator to the plumbing; when we come across something that needs cleaning, we pick it up right away. Because that's the motto, at FacilityBee: We see it, we do it!
Of course, our cleaners are flexible; we are there for you at your convenience. Together we will create a customized cleaning plan, so that the cleaning of your office spaces will always be according to your wishes. Without disruption of work, or just during office hours, for immediate responsiveness.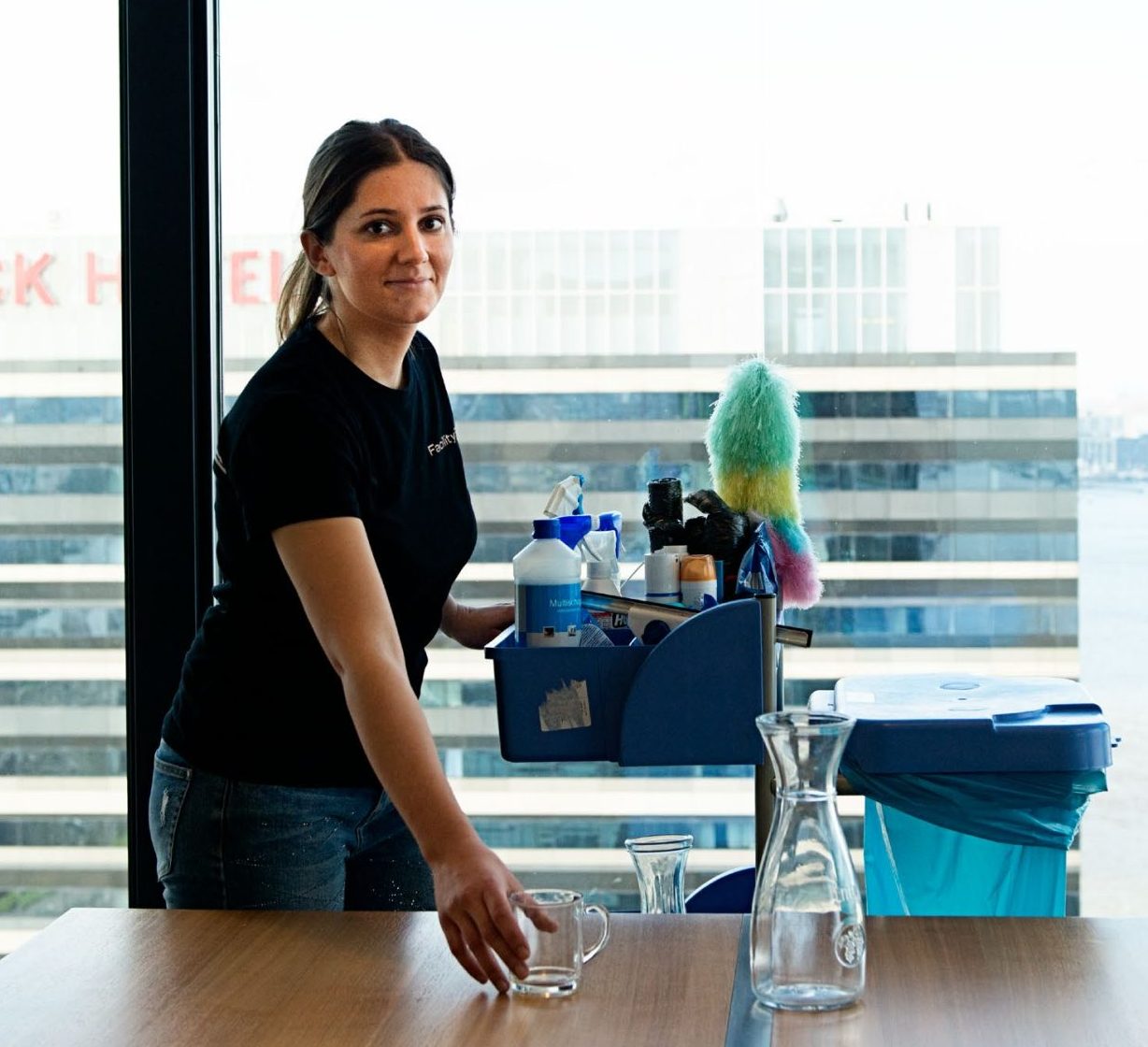 Cleaning during renovation or relocation
A remodel is often already a radical organization. And then a lot of dust and debris is left behind after a remodel. FacilityBEE is happy to help get your office building or home spick and span from bottom to top after remodeling.
And you can also count on us for relocations. Is it about delivering the space you leave? FacilityBEE provides a thorough cleaning so you can leave the space worry-free. Are you moving soon? We get to work so you can move into a clean space effortlessly.
Interested in our other services?
In addition to our daily office cleaning, we offer a range of specialty services.